13 March, 2017
Current Status of NRA's NPP Regulatory Compatibility Examinations
On March 8, Japan's Nuclear Regulation Authority (NRA) released the status of the examinations that it is conducting of the compatibility of the country's nuclear power plants with the new regulatory standards.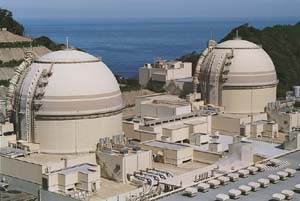 Examinations are being carried out in response to submissions by the operators of applications for permission to change reactor installations, construction work plans, and revisions to operational safety programs. The NRA has accepted applications for 26 NPPs at 16 sites. A summary of the status of the examinations that have made the most relative progress is given below.
【PWRs】
Kansai Electric Power Co. (Kansai EP), Ohi-3 and -4 (1180MWe each): Currently public comments are being invited containing scientific and technical opinions on draft review reports (comments can be submitted over a thirty-day period, from February 23 through March 24).
Hokkaido Electric Power Co., Tomari-3 (912MWe): Deliberations are generally finished on volcanic issues. Causes of geographical features on the west coast of the Shakotan Peninsula and more are still under consideration. Depending on the results, it may be necessary to confirm the effects on ground motion and tsunami risks. Regarding the plant, the operator is working on a seismic and tsunami-resistance design policy for a seawall, which will be confirmed through later examinations.
【BWRs】