7 April, 2017
Fukushima Prefecture Evacuation Orders Partially Lifted: Expectations for a Speedier Improvement of Conditions for Residents to Return Home
More than six years have passed since the Great East Japan Earthquake of March 11, 2011, and the resulting accident at the Fukushima Daiichi Nuclear Power Plants. Last week—on March 31 at Iitate Village, Namie Town and Kawamata Town, and on April 1 at Tomioka Town—evacuation orders were lifted for those places designated as "area where evacuation order will soon be lifted" and "area where living is not permitted."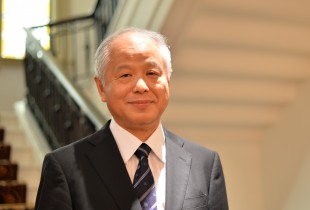 With that, the only areas in which evacuation orders and the like still apply include the entirety of Futaba and Okuma Towns—where the Fukushima Daiichi NPPs were situated—as well as areas within five various cities, towns and villages that have been designated as "area where residents will not be able to return home for a long time."
Approximately three years and eight months have elapsed since August 2013, when the areas were first set up in which evacuation orders were issued. During the period since that date, the number of evacuees has declined by thirty percent or so—from around 81,000 to 24,000 people—and the size of the areas to which evacuation orders were issued has shrunk by a similar percentage, from around 1,150 to 370 square kilometers.
As 2016 drew to a close, the Japanese government determined its basic policy for accelerating Fukushima's reconstruction from the nuclear disaster, including the project to restore the remaining "area where residents will not be able to return home for a long time." The government is steadily aiming for early, step-by-step recovery as swiftly as possible. However, because the handling of such those areas is an important but difficult task related to the future reconstruction of Fukushima, it must be carried out in a systematic manner while discussions continue to engage local residents.
Until now, each municipality in the area, with the goal of restoring people's hometowns as well as their mental well-being, has been striving to enhance livelihood support measures, as well as infrastructure development, in a way that leads to residents' peace of mind. In Naraha Town, where all evacuation orders had already been canceled in September 2015, classes has restarted this fiscal year (i.e., from April) in the building used jointly as an elementary and junior high school.
Meanwhile, as far as the restoration of public transportation is concerned, the JR East Railway company resumed operations on the Joban Line between Odaka and Namie starting on April 1, in conjunction with the lifting of the evacuation order at Namie Town. Furthermore, the section of the line between Tomioka and Tatsuta is slated to resume operations sometime in October or thereabouts.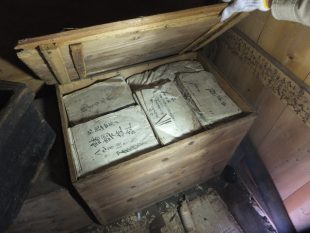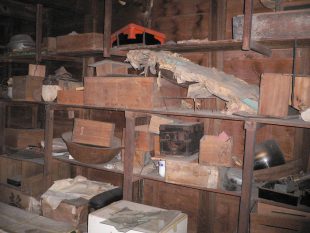 However, one continues to hear news about various problems being experienced by the municipalities in question—each of which finds itself in a different situation—that are currently undertaking various efforts such as restoring the integrated functions of their medical and commercial facilities, etc., to their pre-disaster state. Furthermore, insofar as restoring people's mental well-being is concerned, there is also talk about the need for the municipalities to recover and organize cultural properties and historical materials relating how people used to live so as to serve as another step by which people can maintain their links with their hometowns.
It is hoped that the lifting of the evacuation orders in the four towns and villages will enable the development of the living environment to proceed, including the resolution of the aforementioned issues, as well as to enable the local people to conduct their daily lives in the same way that they used to as soon as possible.
We at JAIF, without forgetting the existence of various problems, including the damage caused by rumors being spread, will continue to listen carefully to the opinions of everyone in the local communities and conduct activities that are closely related to them. In addition, we aim to broadly disseminate information about the current situation in Fukushima in a way that leads to its restoration and reconstruction.
Akio Takahashi, President, JAIF