19 March, 2018
Genkai Town Assembly Approves Proposal Seeking New NPP Construction
On March 19, the Town Assembly in Genkai, where the Genkai Nuclear Power Plants, owned and operated by the Kyushu Electric Power Co., is located, approved a proposal asking the central government to come out clearly in the Strategic Energy Plan in favor of construction of new NPPs. As restarting of the Genkai-3 and -4 NPPs draws near, the town reaffirmed its support for the promotion of nuclear energy.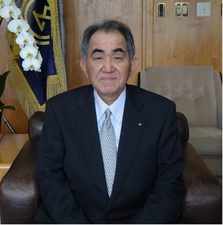 Genkai-3 and -4 having cleared safety examinations by the Nuclear Regulation Authority (NRA), the Genkai Town Assembly and Mayor Hideo Kishimoto agreed in February and March 2017, respectively, to their restarts. Kyushu Electric Power expects to restart Unit 3 on March 23. It hopes to restart Unit 4 in May.
There are no anti-nuclear members of the Genkai Town Assembly. The National Nuclear Community (Tokyo), which promotes nuclear utilization, has urged multiple municipalities with NPPs to ask the central government for construction of new or replacement units.
Kyushu Electric Power is now considering whether the Genkai-2 NPP, which will complete 40 years of service in 2021, should be operated further or decommissioned. If the unit is to be decommissioned, Mayor Kishimoto wants it to be replaced by a new one.