16 June, 2015
Government Revises Roadmap for Medium-term and Long-term Decommissioning of Fukushima Daiichi
On June 12, the Japanese government revised its roadmap for decommissioning Fukushima Daiichi Units 1-4 over the medium and long term, after a meeting the inter-ministerial council for contaminated water issues and decommissioning issues a meeting held the same day.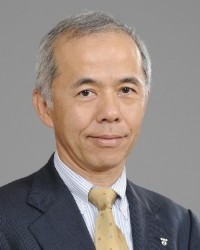 This is the second time the roadmap has been revised since it was first issued in 2011, the previous revision having happened in June 2013.
The revised roadmap focuses on the following issues:
Placing greater emphasis on risk reduction.
Clarifying milestones toward goals.
Strengthening relationships of mutual trust with local communities through more thorough information disclosure.
Reducing workers' exposure doses and strengthening work safety and sanitation management.
Strengthening the "control tower" function within the strategy for development of decommissioning technology.
The overall target remains unchanged of completing the treatment of the contaminated water accumulated in the reactor buildings by 2020.
But the newly revised roadmap also clarifies milestones to accomplish preventive and multilayered measures, involving the three principles of (a) removing the source of the contamination, (b) isolating groundwater from the contamination source, and (c) preventing leakage of the contaminated water.
In addition, the revised roadmap includes a new goal of cutting the amount of groundwater flowing into the buildings to less than 100 cubic meters per day by FY16, which starts next April.
Meanwhile, the schedule for removing fuel from spent fuel storage pools will be postponed due to the increased emphasis on safety measures, including preventing radioactive materials from scattering and reducing radiation doses of workers.
In particular, the schedule for fuel removal at Unit 1 was delayed from late FY17 to FY20, while that at Unit 2 was delayed from early FY20 to later the same fiscal year, and that at Unit 3 from early FY15 to FY17.
The removed fuel will be stored at the common spent fuel pool for a fixed period time, and its disposal and storage method will be decided by 2020 or so after evaluations are made of its long-term soundness and treatment methods.
No changes have been made to the scheduled beginning of fuel-debris removal in 2021. The revised roadmap clearly states that procedures for how to remove debris at each reactor will be determined in two years.
The Nuclear Damage Compensation and Decommissioning Facilitation Corporation (NDF) has recently formulated a technological strategy plan for decommissioning (see the article entitled "Three Methods Proposed for Removing Fuel Debris in Fukushima Daiichi Decommissioning").
The revised road map states that intensive efforts will be made to understand the conditions in the reactor containment vessels, and that feasibility will be evaluated and verified.
After the revised roadmap was announced, President Naomi Hirose of the Tokyo Electric Power Co. (TEPCO) released a comment in response, saying, "Our work experience over the past four years has been duly reflected. We will steadily implement what has been decided so as to avoid any setbacks."