24 August, 2015
Japan Seeks Formal Adjudication by WTO on South Korea's Import Restrictions on Japanese Marine Products
On August 20, the Japanese government requested formal adjudication by a panel of the World Trade Organization (WTO) concerning South Korea's restriction of imports of Japanese marine products, asserting that it amounts to "unjust discrimination" and violates international trade rules.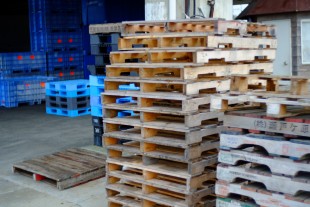 This is the first time Tokyo has taken such a step in a case before the WTO against another country based on import restrictions involving the March 2011 accident at the Fukushima Daiichi NPPs.
After bilateral consultations between the two countries failed to resolve the issue, Japan asked WTO to establish a case-specific panel at its Geneva headquarters to settle the dispute. The creation of the panel is expected to be approved at a regular meeting this month of the organization's dispute-settlement body.
Despite the latest action, Tokyo will continue to urge Seoul to lift the restrictions. At a press conference on August 20, Chief Cabinet Secretary Yoshihide Suga said, "Without waiting for a determination by the WTO, South Korea should swiftly lift the restrictions."
Following the Fukushima Daiichi nuclear accident, Seoul banned the import of several marine products from eight Japanese prefectures: Aomori, Iwate, Miyagi, Fukushima, Ibaraki, Tochigi, Gunma and Chiba. In September 2013, the restrictions were expanded to all marine products from those areas on account of the "leakage of contaminated water."
Tokyo appealed to the WTO, saying Seoul's actions violated the organization's Agreement on the Application of Sanitary and Phytosanitary Measures (SPS), and that there was no justifiable basis for the embargo.
In May, Tokyo asked Seoul for bilateral consultations, as provided for in WTO agreements. During meetings the following month, it urged Seoul to lift the import restrictions, saying that they had no scientific basis and thereby violated WTO agreements. Still, the two governments have remained at an impasse.