9 June, 2017
Recent White Paper Shows Recovery of Fukushima Fisheries Progressing Smoothly
On June 2, Japan's Fisheries Agency released its FY16 White Paper on Fisheries, covering the period from April 2016 to March 2017. The document focused on the recovery status of fisheries since the giant earthquake that struck northeastern Japan on March 11, 2011.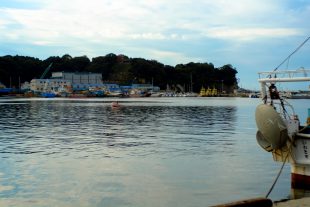 In particular, the White Paper said that during the one-year period between February 2016 and January 2017, the ratio of fisheries landings to major local wholesale markets in Iwate, Miyagi and Fukushima Prefectures had recovered to seventy percent of what they had been immediately before the disaster, namely, between March 2010 and February 2011. Meanwhile, the monetary value of the fish caught was found to have reached ninety percent of pre-disaster levels.
Looking at Fukushima Prefecture alone, the corresponding values were seventy-five percent of fisheries landings and fifty-five percent in terms of value compared with the pre-disaster period.
Since the last three months of 2014, monitoring of radioactive materials in fisheries products in Fukushima Prefecture in the wake of the nuclear accident at the Fukushima Daiichi Nuclear Power Plants has not found any marine products with radioactive concentrations above the reference value. Only seven such samples among freshwater species were found in FY16.
As of March 31 this year, the area off Fukushima Prefecture subject to trial fishing operations (toward the resumption of full-scale fishing) had expanded to all waters, except for the area lying within a ten-kilometer radius of Fukushima Daiichi. Meanwhile, the number of fish species that can be caught has increased from the initial three to ninety-seven.
The volume of fish catches in the area grew from just 122 tons in 2012 to 2,100 tons in 2016. It is expected that "steady activities will lead to resumption of full-scale fishing," according to the document.
Moreover, of the fifty-three countries and regions that had restricted imports of marine products from Japan after the accident, some twenty, as of March 31 this year, had fully lifted their restrictions.
In addition to domestic efforts to combat unfounded fears and rumors, the recently-released White Paper also talked about the need to provide appropriate information overseas, including publicizing the results of inspections and making them available in other languages.
A special column within the document introduced case studies of post-disaster reconstruction, including trial fishing and sales of flounders produced in Fukushima, known as Joban-mono, whose landings had ranked third nationwide before the disaster. Also mentioned were activities to support the teaching of elementary school classes based on materials on the cultivation of oysters produced by a group of young members of the fisheries council in Kesennuma City (Miyagi Prefecture).