25 November, 2015
Takahama-3 to Be Restarted "as Soon as Possible"
On November 20, President Makoto Yagi of Japan's Kansai Electric Power Co. (Kansai EP) declared that "there is nothing much I can say" in regard to the timing of the resumption of operation at the company's Takahama-3 Nuclear Power Plant (PWR, 870MWe) in Fukui Prefecture.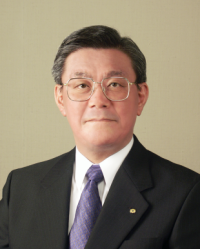 Speaking at a regular press conference of the Federation of Electric Power Companies of Japan (FEPC), of which he is also the chairman, Yagi said, "We will carry out the pre-service inspection sincerely," referring to the final stage before the plant is restarted, "and do our utmost for the swift restart of the plant."
After the Fukui District Court issued a temporary injunction blocking the operation of Takahama-3 and -4, Kansai EP appealed, filing its objections. Although examinations are now over, it is not known when the court will make its decision. Accordingly, Yagi did not speak of a specific time, but rather emphasized the power company's determination to be ready when the restart is allowed.
According to Kansai EP's previous plan, Unit 3 was to be restarted in the latter part of December, and Unit 4 (PWR, 870MWe) in mid-January.