13 November, 2017
EU to Lift Restrictions on Imports of Fukushima Products in December
The European Commission (EC), the body responsible for implementing the decisions of the European Union (EU), has formally decided to lift restrictions on some or all agricultural and fisheries products from ten Japanese prefectures, including rice grown in Fukushima. Import restrictions were imposed in the wake of the March 2011 accident at Fukushima Daiichi Nuclear Power Plants (NPPs) out of concern for the safety of Japanese foods.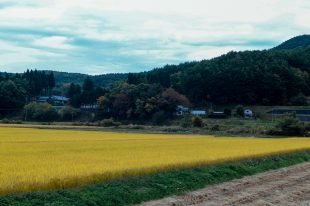 The latest decision comes in an official report published on November 11, and will take effect on December 1. With the lifting of restrictions on Fukushima rice, exporters of rice from other prefectures will no longer be required to certify to the EU that their rice was not grown in Fukushima.
The United States already lifted restrictions on imports of Japanese milk and dairy products in September. Attention will now shift to the responses of other countries and regions in Asia, which are major export destinations for Japanese foods.
The EC has required the submission of certification documents issued by the Japanese government on radiation checks for some foods from a total of thirteen prefectures. Of the thirteen, import restrictions will be lifted on most foods from ten prefectures—Fukushima, Akita, Iwate, Miyagi, Yamagata, Ibaraki, Tochigi, Gunma, Chiba and Nagano—and no certifications will be required for the subject items.
In addition to rice grown in Fukushima Prefecture and rice products, many restrictions are being lifted on crustaceans, other aquatic products (yellowtail, great amberjack, sea bream, striped jack, bluefin tuna and mackerel), edible wild plants (flowering ferns), and bamboo shoots. Specific items vary from prefecture to prefecture. Restrictions will be fully lifted for imports from Akita Prefecture.
Meanwhile, requirements will remain as they are now for Niigata, Yamanashi and Shizuoka Prefectures, where mushrooms and some edible wild plants are subject to regulation.
The EC will review the situation further by June 2019. An official at the Japanese Ministry of Agriculture, Forestry and Fisheries said, "We will continue efforts toward the full withdrawal of restrictions for the rest of the foods, including persimmons produced in Fukushima Prefecture."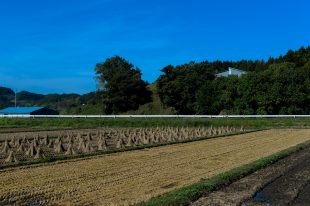 At a joint press conference in July with Japanese Prime Minister Shinzo Abe, EC President Jean-Claude Juncker expressed his organization's intent to partially lift restrictions on imports of foods from Fukushima, primarily those from eastern Japan.
On September 13, however, the European Parliament adopted a resolution seeking a reconsideration of the deregulation as concerns about food safety could not be eliminated. There was fear at that point that the procedures would be delayed.
According to the Japanese government, exports of agricultural and fisheries products to the EU totaled approximately JPY42.3 billion (USD384.5 million at USD=JPY110) in 2016, following those to South Korea at approximately JPY 51.1 billion (USD464.5 million).