16 June, 2021
Fukui Governor Concerned about Deletion of Reference to "Maximum Utilization" of Nuclear Power
Governor Tatsuji Sugimoto of Fukui Prefecture has stated his concern about the removal of wording on the "maximum utilization" of nuclear power from proposed revisions to the Japanese government's Green Strategy.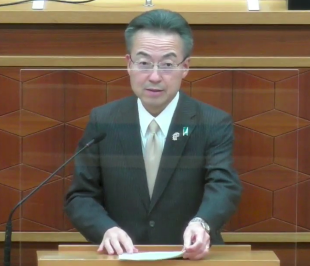 When he earlier agreed to the operation beyond 40 years of the Mihama-3 NPP (PWR, 826MW) and others, Hiroshi Kajiyama, head of the Ministry of Economy, Trade and Industry (METI), had explained to him the need for the sustainable utilization of nuclear power. The reactors are owned and operated by the Kansai Electric Power Co. (Kansai EP).
Now, having mentioned his great surprise about the change, Governor Sugimoto has asked that Japan "draw a clear picture of its energy future" in the next Strategic Energy Plan. On June 9, the governor had an online conversation with METI State Minister Kiyoshi Ejima, conveying to him the prefecture's thoughts.
At the end of April, METI Minister Kajiyama had explained the need for the sustainable use of nuclear power and R&D on next-generation reactors toward the achievement of the goal of achieving carbon neutrality by 2050.
Describing as "essential" nuclear power's being able to account for a 20% share in Japan's energy mix by FY30, the minister told the governor that the future direction would be clarified in the next Strategic Energy Plan. The governor then agreed to the 40-year operation.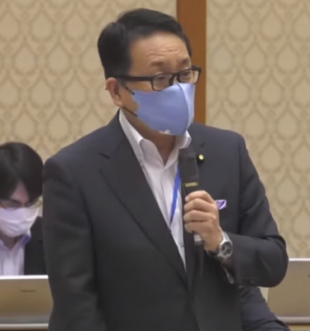 METI State Minister Ejima explained the change of wording in the proposed Green Growth Strategy, saying, "It is in conformity with the current fifth Strategic Energy Plan." He then said that the government's direction on nuclear power in the future "would certainly be addressed in the process of revising the Strategic Energy Plan." He went on to say that he would "work responsibly" in line with what Minister Kajiyama had said, toward the issuance of the next plan. He asked the governor not to worry.