22 August, 2016
Ikata-3 NPP Back in Full Operation
On August 22, the Shikoku Electric Power Co. announced that its Ikata-3 Nuclear Power Plant (PWR, 890MWe) was in a state of full operation.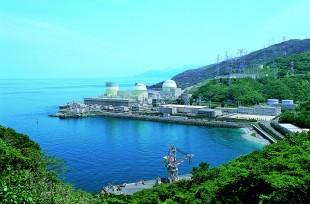 Assuming no problems in the final inspections by the Nuclear Regulation Authority (NRA), the power company plans to complete the shift from the current testing adjustment phase to ordinary commercial operation on September 7.
The Ikata-3 was restarted on August 12 and connected to the grid on the 15th. Since then, thermal power in the reactor has been increased steadily. After inspections of the reactor and generation turbine, a state of full operation was achieved at 10:15 a.m. on the 22nd – that is, "constant operation at rated thermal output," with thermal output maintained at 100%.