9 August, 2019
IRID Symposium Held in Fukushima, with Students Explaining Their Research on Fuel Debris Removal
On August 1, the International Research Institute for Decommissioning (IRID) held the IRID Symposium 2019 in Iwaki City, Fukushima Prefecture, on the current state of technological development for the removal of fuel debris at the Fukushima Daiichi Nuclear Power Plants.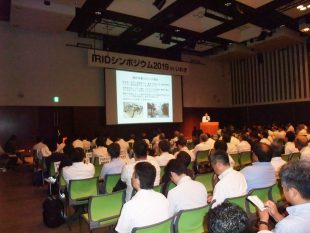 In his opening address, IRID President Hideo Ishibashi showed his enthusiasm for the effort, saying that by "gathering the world's wisdom," his institute would meet the challenge of removing the fuel debris.
Also speaking was Tatsuya Shinkawa, director general for nuclear accident disaster response at the Ministry of Economy, Trade and Industry (METI), who emphasized the goal of "usable devices" incorporating the developed technology, and expressed his high hopes for IRID's activities in the future.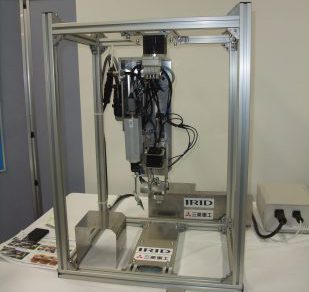 General Manager Kenro Takamori of IRID's R&D Strategy Planning Department then explained the current state of technological development. Noting that investigations of the reactor interiors, in preparation for fuel debris removal, have so far been focused on "obtaining images," he said that it would be necessary to develop devices able to gather greater volumes of information. He then presented the concepts for boat-type and arm-type access devices to be used at Units 1 and 2.
The current state of technological development was also evidenced at an exhibition hall, where engineers and other experts offered explanations and answered visitors' questions. Included were a video of mock-up tests of the boat-type access device, and a demonstration of a prototype device being developed by Mitsubishi Heavy Industries (MHI) to recover small-volume samples by brushing the surface of the debris.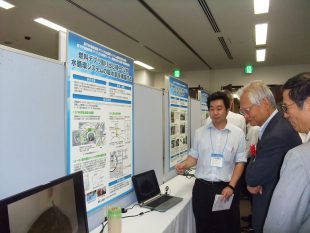 In light of the importance of human resource development for the future, the symposium—as did the previous one last summer—provided an opportunity for students to make presentations on their research and study results. This year, there were seven oral presentations and eight exhibitions of posters by students from various universities and technical colleges in Japan.
They included unique, tangible ideas toward actual fuel debris removal, such as an operating system for the robot "Pepper," and a means for reducing radiation levels in the air using a soil material called "super heavy slurry," developed by a construction engineering student from Waseda University.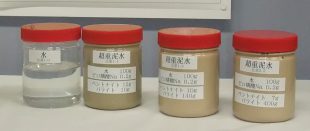 Commenting on the presentations, IRID Executive Director Tadashi Kawamura praised them as realistic, which he said made him feel hopeful and reassured.
Chosen as the best presentation was an operating support for an active scope camera using an automatic thruster, developed by Yu Yamauchi of the Graduate School of Information Sciences, Tohoku University.