9 March, 2016
Japanese Ministries Draft Climate Change Plan for 80% Reduction in GHG Emissions by 2050
On March 4, a joint council of Japan's Ministry of Economy, Trade and Industry (METI) and the Ministry of the Environment (MOE) finalized a draft plan for measures against climate change. Based on the Act on Promotion of Global Warming Countermeasures and the Paris Agreement adopted at COP21 last year in France, the plan presents targets for the control and absorption of greenhouse gas emissions and measures to achieve those targets.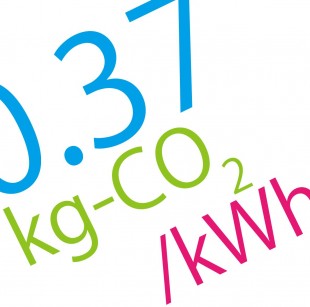 The plan begins by noting the effects of climate change, along with their magnitude and severity, referring to it as a "security issue concerning the survival of humanity." It then states that Japan will take the initiative toward solutions to a problem common to people everywhere—based on sound science and international cooperation.
Japan is internationally committed to making a 26-percent reduction in emissions from their 2013 levels by the year 2030. The Leaders' Declaration at the 2015 G7 Summit—held at Schloss Elmau, Germany, in June 2015—stated a further common vision of a 40-percent to 70-percent reduction by 2050, compared with 2010 levels. Japan now clearly states its long-term 2050 target as an 80-percent reduction.
Among policies and measures to achieve the targets, Japan's plan includes a reduction in energy-derived CO2 emissions. In the electric power sector, it calls for improved efficiency in thermal power generation, the utilization of nuclear power plants whose safety is confirmed, and the maximum introduction of renewable energies.
Those goals will be achieved partially by the Action Plan for the Electricity Business for Achieving a Low-Carbon Society, released by Japan's electric power industry in the summer last year. It includes an emissions target of 0.37kg-CO2/kWh by the year 2030.