12 September, 2016
Kagoshima Governor Reiterates Demand to Have Sendai Reactors Suspended
On September 7, Governor Satoshi Mitazono of Japan's Kagoshima Prefecture again asked President Michiaki Uriu of the Kyushu Electric Power Co., Inc. to immediately halt operation of the company's Sendai Nuclear Power Plants, located in Satsumasendai City within the same prefecture, and to inspect them again for safety.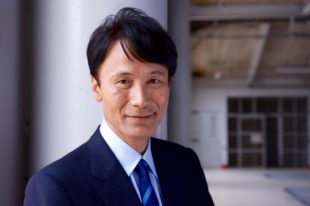 The governor criticized the power utility for not accepting his earlier request on August 26 request for a temporary suspension of operations, calling it "very regrettable."
Handing a second written request to President Uriu, Governor Mitazono reiterated his demand that Kyushu Electric Power immediately suspend its operation of the Sendai reactors and to inspect the equipment and facilities again. He then asked for further support for safety measures for local citizens, including the development of roads for evacuation and additional vehicles to assist residents in evacuating.
"As the governor," Mitazono said, "my concern must be for the safety of the residents. I want the units shut down as soon as possible for safety inspections. We have also made many requests for evacuation roads and vehicles. Please make those decisions for the protection of the citizens living in Kagoshima Prefecture."
In response, President Uriu said, "We at Kyushu Electric Power will consider the matter with sincerity, toward further alleviating concerns about nuclear power among the people of Kagoshima, as well as from the viewpoint of further improving safety and reliability of the reactors."
As mentioned above, the governor had asked the power utility president earlier, on August 26, to immediately suspend the operation of the reactors so that they could be inspected again, as well as to strengthen support for evacuation plans, saying that Kagoshima citizens were increasingly worried about safety after the huge earthquake in the neighboring prefecture of Kumamoto in April.
The Nuclear Regulation Authority of Japan, however, had inspected and reasserted the safety of the reactors after the earthquakes.
On September 5, Kyushu Electric Power replied that it had decided to continue operation until periodic inspections that were to start in October, and to carry out additional "special inspections" apart from those. It also said that it would take such actions as adding at least ten more welfare vehicles to those available for evacuation, as well as releasing data from seismometers inside the station in real time.
Kyushu Electric Power will carry out a periodic inspection of Sendai-1 starting on October 6 and Sendai-2 starting on December 16.