7 October, 2016
Mihama-3 NPP Clears Compatibility Examination with New Regulatory Standards
On October 5, Japan's Nuclear Regulation Authority (NRA) formally finalized a report reviewing its examination of the safety of the Mihama-3 Nuclear Power Plant (PWR, 826MWe) in Fukui Prefecture, owned and operated by the Kansai Electric Power Co. (Kansai EP).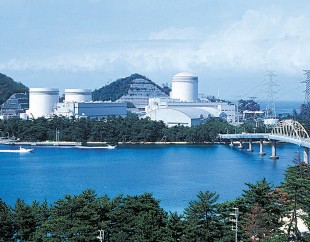 With the report, the NRA effectively certified the unit's compatibility with the country's new regulatory standards for nuclear power plants (NPPs). Its action constitutes recognition that measures in the case of earthquakes, tsunami and the like, are "compatible" with new regulatory standards.
Mihama-3 is the third oldest NPP in Japan to pass the examination among those whose operation beyond forty years has been sought, following Kansai EP's Takahama-1 and -2, also in Fukui Prefecture.
Before Mihama-3 can be restarted, however, it needs approval (specifically "detailed design approval") both for a construction work plan and the extension of its operation after an examination has been performed of its state of deterioration and other items. Those must be done prior to November 30, the forty-year mark since its start of operation in 1976.
In the wake of the March 2011 accident at the Fukushima Daiichi NPPs, operating lifetimes of NPPs in Japan have been limited in principle to forty years, subject to an extension of a maximum of twenty years with NRA approval.