30 March, 2017
NRA Postpones Approval for Plans to Decommission Five Reactors
On March 29, a regular meeting was held of the Nuclear Regulation Authority (NRA) of Japan, at which it discussed whether plans to decommission five reactors at four different nuclear power stations met new regulatory standards. The decommissioning of the reactors has already been decided, having operated for more than four decades.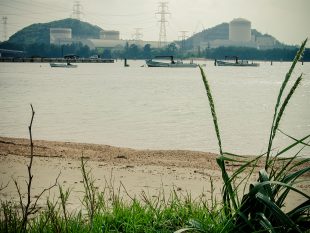 The outlook had been for the decommissioning plans to be approved the same day, but instead, the NRA decided to postpone the approvals to the next or subsequent meetings, based on its review of the plans. The reason was the lack of clarity in certain sections of the evaluation reports drawn up by the NRA's secretariat.
The plan incorporates both the costs and work schedules for decommissioning, and actual decommissioning work can only begin once the NRA approves it. The work mentioned in the plan includes such tasks as removing fuel from spent nuclear fuel pools and dismantling main reactor units and peripheral equipment. Ultimately, all the equipment and facilities at the reactors are to be dismantled.
Japan's electric power companies have stated that decommissioning will take some three decades to complete. However, it has not yet been decided where to dispose the radioactive waste generated by the demolition of facilities and equipment.
The five units whose decommissioning plans have yet to be approved are Mihama-1 and -2 (Fukui Prefecture) of the Kansai Electric Power Co. (Kansai EP), Tsuruga-1 (ditto) of the Japan Atomic Power Co. (JAPC), Shimane-1 (Shimane Prefecture) of the Chugoku Electric Power Co. and Genkai-1 (Saga Prefecture) of the Kyushu Electric Power Co. The decommissioning of all five reactors was decided in March 2015 for reasons of economic inefficiency.
Meanwhile, the NRA has approved Kansai EP's application to extend the lifetime of Mihama-3 and Takahama-1 and -2 (all in Fukui Prefecture) last year. All three are aged reactors, just as the five units to be decommissioned this time.
The NRA is currently evaluating the plan by Shikoku Electric Power Co. to decommission Ikata-1 (Ehime Prefecture). The power company had decided in March of last year to scrap the reactor.