29 September, 2015
Nuclear Materials Summer School at IMR/OARAI Features Diverse Practical Training Using Large "Hot" Laboratories
Each year, the Oarai branch of Tohoku University's Institute for Materials Research (IMR/OARAI) in Ibaraki Prefecture holds a Nuclear Materials Summer School as part of Japan's effort to train human resources in the nuclear field. Among other things, participants gain an accurate appreciation of the work involved in nuclear decommissioning and safety improvement by actually experiencing such work.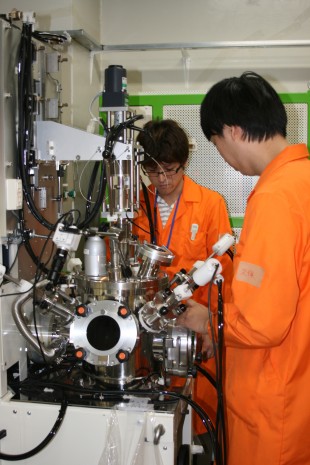 The Nuclear Materials Summer School is staged jointly by Tohoku University, the Japan Atomic Energy Agency (JAEA), the Nippon Nuclear Fuel Development Co., Ltd. (NFD), and the Japan Atomic Power Co. (JAPC). The theme of the school is "training by experiencing" using advanced equipment and facilities in radiation-controlled areas.
Japan's Ministry of Economy, Trade and Industry (METI) has commissioned a series of projects seeking the development of high-level nuclear technology and human resources, focusing on building characteristic human-resource bases in each region of the country.
The projects fall under several headings, as follows:
Development of human resources in the nuclear field to improve nuclear safety, prioritizing safety over all other matters at the nation's nuclear power plants (NPPs).
Safe and consistent decommissioning" at Fukushima Daiichi and other aging NPPs.
Contributions by Japan, as an advanced nuclear nation, to nuclear safety in surrounding countries.
The nuclear summer school in Oarai is one such project. In addition to basic seminars, practical training sessions are implemented involving actual work in radiation-controlled areas using the large hot laboratories of three organizations: the International Research Center for Nuclear Materials Science, attached to Tohoku University's Institute for Materials Research (IMR), JAEA's Oarai Research & Development Center, and NFD, all located in the Oarai area.
At JAPC's Tokai Training Center, training is provided that is more closely related to the nuclear power business, including nuclear reactor simulations and operation of full-size training equipment and system, such as pumps and valves. This year, around 30 participants—including students and nuclear employees from across the country—gathered to attend a week of lectures and practice sessions in Oarai between August 3 and 7.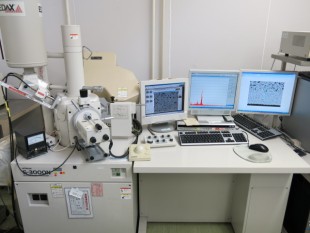 Practical education on specific themes—the essence of the summer school program—is roughly divided into decommissioning and safety improvement. For the latter, participants primarily use research facilities on materials and physical properties at the International Research Center for Nuclear Materials Science attached to Tohoku University's IMR, in addition to the JAEA's three nuclear reactors (JMTR, the Japan Materials Testing Reactor, an HTTR, or high-temperature engineering test reactor, and the sodium-cooled experimental fast reactor "Joyo").
For example, trainees, using an arc melting furnace, learn directly from researchers on the front line how to synthesize compounds and conduct precise evaluations, while safely dealing with actinides and lanthanides of uranium and other materials.
In the area of metallic material irradiation testing techniques and evaluation of embrittlement from irradiation, Tohoku University's advanced equipment and facilities include a transmission electron microscope (TEM). Researchers emphasize the significance of trainees being able to gain hands-on experience.
As for decommissioning, engineers engaged in decommissioning at JAEA's facility instruct on safety management peculiar to nuclear facilities, with trainees donning garments and using tools to cut piping and more as required in actual decommissioning work. At NFD's facility, trainees carry out experiments using actual nuclear fuel materials and learn how to deal with and manage nuclear fuel materials and reactors safely.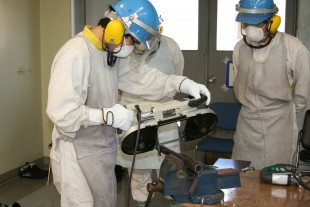 Those are characteristic tests using simulated damaged fuel inside the reactor, which is one R&D item that must be taken care of before Fukushima Daiichi is decommissioned. The program was designed in anticipation of the removal of fuel debris in the future.
Associate Professor Kenji Konashi of Tohoku University, who coordinates the nuclear summer school, noted other human-resource development programs that use the hot laboratories integrated at Oarai, including internships for technical college students. He also said that they provide students from all over the country with the opportunity to meet and communicate with each other. Konashi added that he would propose programs that appealed to people in other walks of life, not necessarily just those in the nuclear field.