10 June, 2019
Nuclear Science and Technology Helping to Achieve Sustainable Development Goals (SDGs)
At the G20 Osaka Summit to be held on June 28 and 29 of this year, chaired by Japan, nuclear energy's contribution to development and global issues will be discussed with a focus on sustainable development goals (SDGs). SDGs, which were adopted at the UN Sustainable Development Summit in 2015 as the "2030 Agenda for Sustainable Development," are global goals toward realizing a diverse and inclusive society that "leaves no one behind."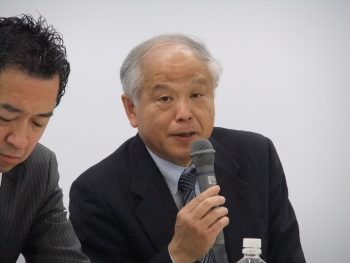 In 2016, the G20 adopted its "Action Plan on the 2030 Agenda for Sustainable Development" and member countries have been making their efforts toward achieving SDGs. The Japanese government in 2016 established the SDGs Promotion Headquarters headed by the Prime Minister, which in turn issued the SDGs Implementation Guiding Principles. In 2018, the headquarters released the Expanded SDGs Action Plan 2018 and the government has been proceeding with major activities.
There are 17 SDGs. Nuclear science and technology play particularly important roles in the areas of nine of them: hunger, health, water & sanitation, energy, innovation, climate change, marine resources, terrestrial resources, and partnerships for implementation.
At the 52nd JAIF Annual Conference held in April of this year, Dr. Najat Mokhtar, Deputy Director General of the International Atomic Energy Agency (IAEA) – which holds "Atoms for Peace and Development" as its motto – gave a presentation on IAEA's specific activities and how much they contribute to and support member countries in the nine areas. In addition to nuclear power generation, isotopes and irradiation contribute to soil fertility enforcement and efficient water management, improvements to crop varieties, early detection of African swine fever and bird flu, sterilization of harmful insects, and tracing of food production. They also have various applications in medicine, including cancer therapy and radiopharmacology, in the areas of engineering and industry, and in measures to combat air pollution and pursue environmental investigations in the sea, on land, and more.
In order to continue the uses of nuclear science and technology, which can contribute to achieving SDGs, young people who will shoulder the duties in the next generation will have to be identified and nurtured. Accurate understanding of radiation by the people is essential.
JAIF endeavors to secure and foster human resources through the Japan Nuclear Human Resource Development Network (JN-HRD Net, 79 participating organizations) and to disseminate information so that people are able to understand nuclear science and technology accurately. In this way, JAIF, too, supports achieving SDGs.
Akio Takahashi, President, JAIF