9 December, 2016
Sendai-1 Restarted: Kagoshima Governor Effectively Accepts
At 9:30 p.m. on December 8, the Kyushu Electric Power Co. restarted its Sendai-1 Nuclear Power Plant (PWR, 890MWe) (photo: left), which had been shut down for a periodic inspection. All inspections required for a return to full service are almost complete.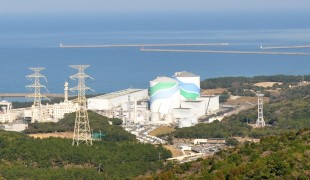 The unit is scheduled to connect to the grid on the 11th and the power company will then gradually raise its output while monitoring operational conditions, including checking for abnormalities in regard to facilities and equipment. It is expected that normal operation will be resumed in early January. This will be the first instance of an NPP that had met the new regulatory standards and been restarted, being restarted again after a periodic inspection.
Following shutdown of all NPPs in the wake of the Fukushima Daiichi accident, the Sendai-1 restarted in August 2015 and subsequently began a periodic inspection on October 6, 2016. During those 14 months of operation it performed well, with an average capacity factor of 104.1%. During the inspection, 48 out of a total of 157 fuel assemblies were replaced.
At a regular press conference on December 7, to a question about the restarting of Sendai-1, Chairman Shunichi Tanaka of the Nuclear Regulation Authority (NRA) said: "The reactor has already been operated without problems. I expect the power company to do its utmost so that there will be no problems after this restart, too."
A periodic inspection of Sendai-2 (PWR, 890MWe) will begin on December 16.
Kagoshima Governor Acquiesces
Governor Satoshi Mitazono of Kagoshima Prefecture has been consistently negative about restarts at the Sendai NPPs. On December 1, prior to the restarting of Sendai-1, he effectively accepted the action, saying that he "does not have the authority to determine whether or not to restart the NPP."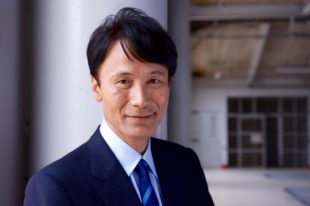 As Governor Mitazono said, no local agreement is required when an NPP resumes operation after a periodic inspection. His campaign for office, however, included strong opposition to the reactors and, since being elected, the governor has twice requested that Kyushu Electric Power immediately halt operations. How he would respond to the present restart was thus the object of considerable public interest.
Indeed, when Governor Mitazono visited the Sendai NPPs in November, he saw for himself what the operator had been doing to ensure safety and he offered a positive evaluation. In light also of the power company's conducting special inspections at the governor's request, it may be that the governor has modified his emotional insistence on decommissioning in favor of a more practical policy.