22 October, 2015
Sendai-2 Resumes Power Generation
At 11:00 a.m. on October 21, the Sendai-2 Nuclear Power Plant (PWR, 890MWe), owned and operated by the Kyushu Electric Power Co., commenced power generation.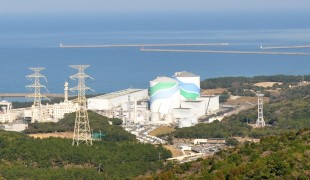 The unit had restarted on the 15th as the second NPP in Japan, following Sendai-1, to do so under the Nuclear Regulation Authority's new regulatory standards, which came into effect in July 2013.
Hereafter, the operator will gradually increase output and confirm the condition of the plant at each stage of increased output. In mid-November, after a final inspection by the NRA, normally the final step in a periodic inspection, the unit is expected to return to commercial operation.