5 September, 2017
Strongly Protest Nuclear Test by North Korea
We strongly protest North Korea's sixth nuclear test, defiantly carried out on September 3.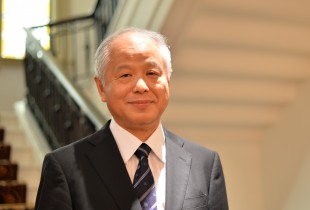 The largest nuclear test ever conducted by North Korea is an outrage in disregard of resolutions by the United Nations Security Council and presents a grave threat to world peace and security.
The nuclear industry in Japan believes that nuclear energy will contribute to resolving environmental issues and deliver the benefits of stable supplies of electricity supply to people and societies. In order to promote peaceful use of nuclear power, ensuring the "three S's" – safeguards (nonproliferation), safety and security – is essential. North Korea's series of nuclear tests is an affront to international efforts for nuclear nonproliferation, and must never be tolerated.
We, JAIF, with full determination, will continue to advocate and work for maintaining and strengthening the international nuclear nonproliferation regime in cooperation with the International Atomic Energy Agency and others.
Akio Takahashi, President, JAIF