22 December, 2016
Thoughts on the Decommissioning of the FBR Monju
On December 21, it was formally decided to decommission the prototype fast breeder reactor (FBR) Monju, located in Tsuruga City (Fukui Prefecture), at a ministerial meeting on nuclear energy held with the relevant cabinet members.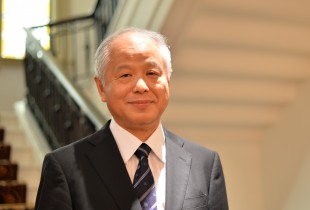 In light of the current situation of uranium supply and demand, commercializing fast reactors is perhaps not so urgent. However, it is very important for Japan—a resource-poor country committed to being a global leader in science and technology—to continue the technological development of fast reactors in anticipation of the future.
Japan's future developmental efforts are expected both to make full use of the experience obtained from the FBR Monju, including reflections on what has been learned so far, and to enlist active international cooperation.
We urge the Japanese government to listen sincerely to local residents of Fukui Prefecture, explaining to them in detail what led to the decommissioning decision and what the future plans for the facilities may be, and to endeavor to obtain their understanding.
Akio Takahashi, President, JAIF